52nd REGIMENTAL STRING BAND

SCRAPBOOK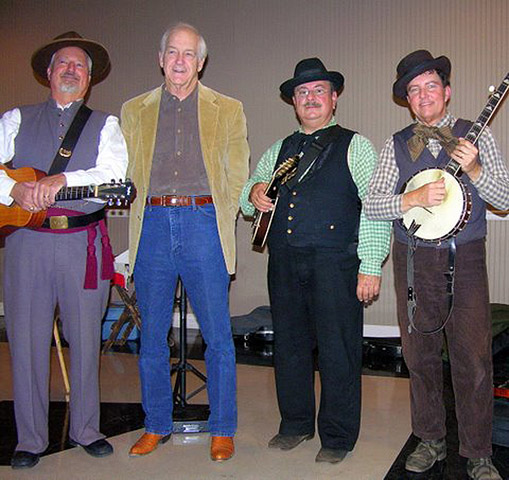 Band members with Civil War artist David Wright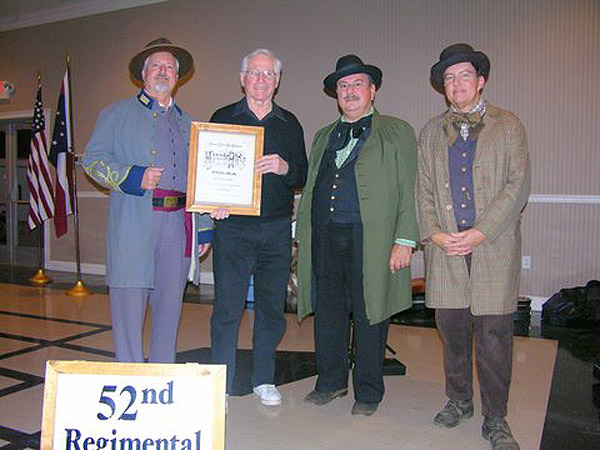 Band members with Civil War artist Mort Kunsler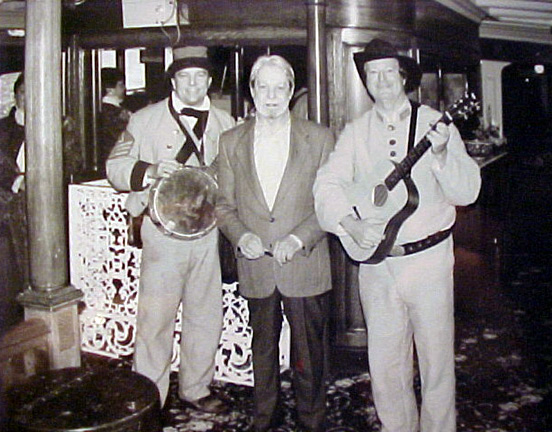 On the Delta Queen River Boat
Greg Todd, Historian Shelby Foote, Lee Millar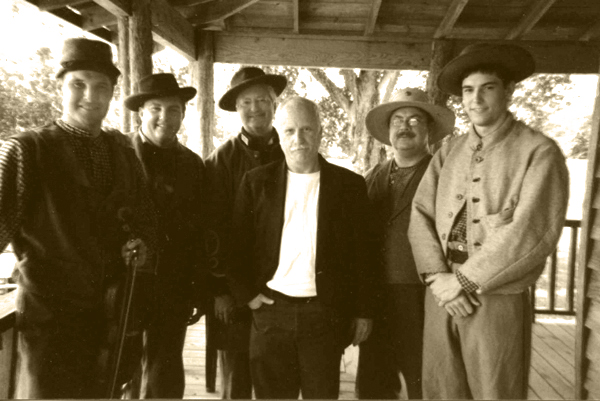 Band performed for actor Richard Dreyfuss at Chickamauga Battlefield, GA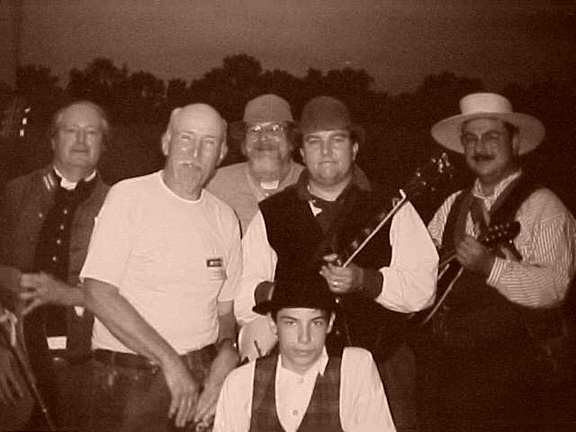 Lee Millar, Historian Ed Bearss, Mike Kisner, Greg Todd, Dave Eason
In Front: Preston Todd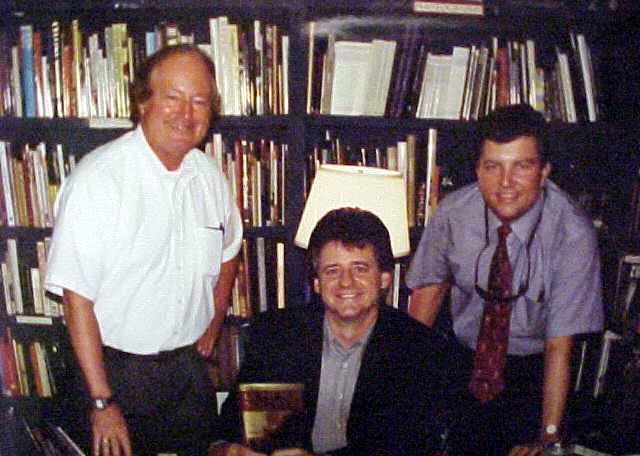 Jeff Shaara at Book Signing
Band member Lee Millar, Jeff Shaara, author of Gods and Generals and The Last Full Measure, Band member Greg Todd.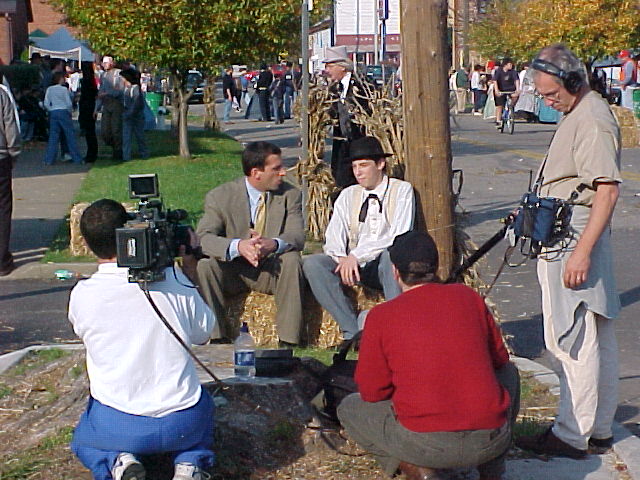 Preston Todd being interviewed for Comedy Central's "The Daily Show" on the
streets of Guyandotte West Virginia during a lull in the battle for the town.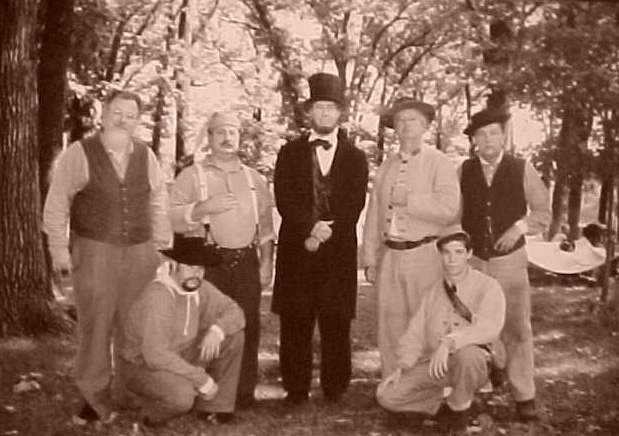 The band with Abe Lincoln in Mason City, Iowa 2001
Standing, Mike Kisner, Dave Eason, Abe Lincoln, Lee Millar, Greg Todd
Kneeling, Jason Wade, Preston Todd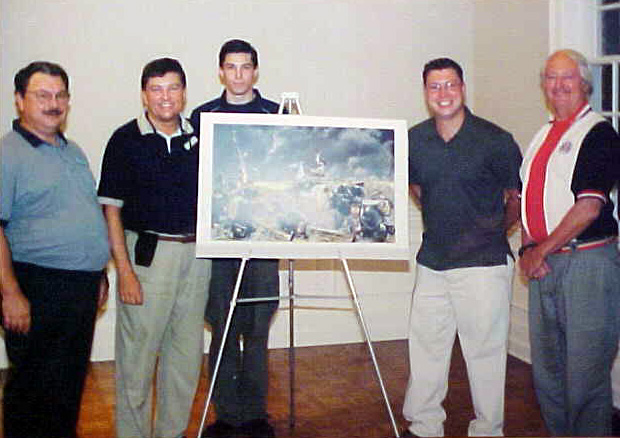 Band members "incognito" at SCV meeting with Civil War artist Dan Nance
Dave Eason, Greg Todd, Preston Todd, artist Dan Nance, Lee Millar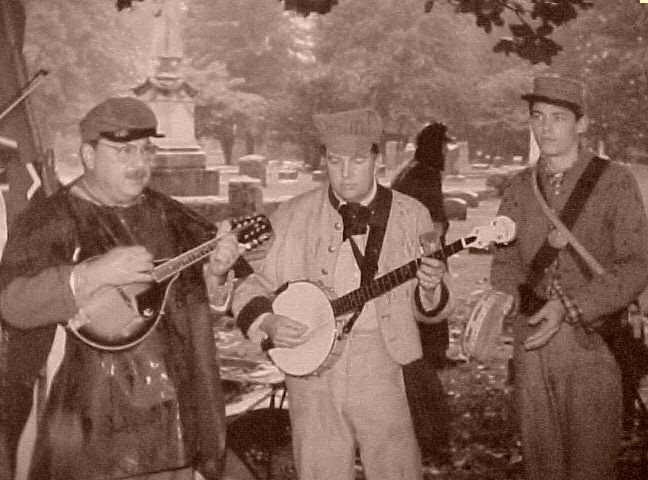 Singing in the rain on Confederate Memorial Day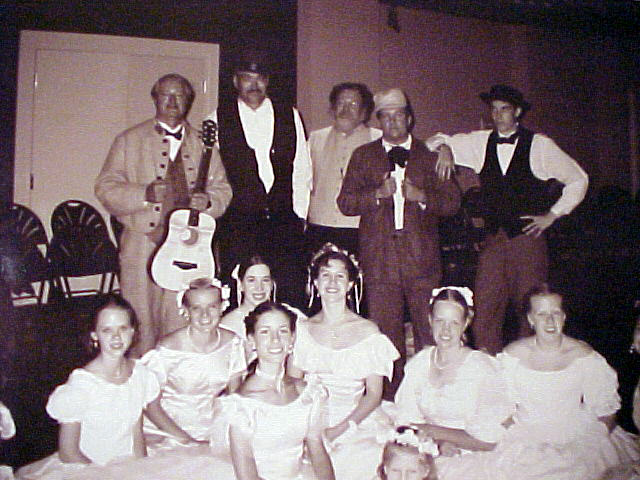 The band with a bevy of Southern Belles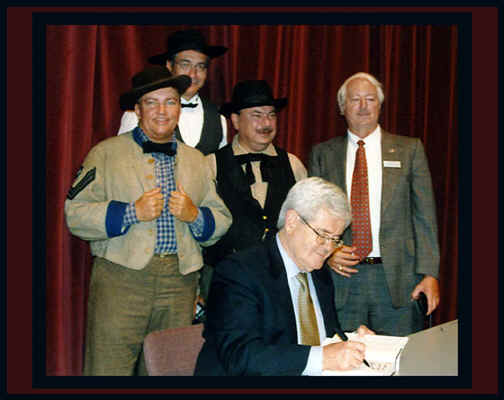 Band members performed for former Speaker of the House Newt Gingerich in Memphis, TN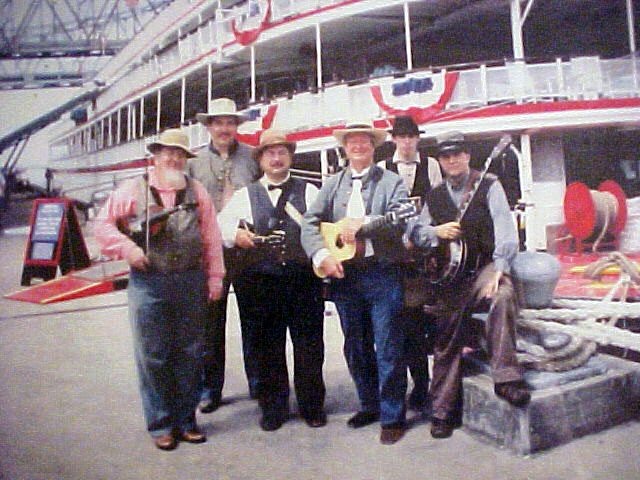 The band plays in New Orleans for the Delta Steam Ship Line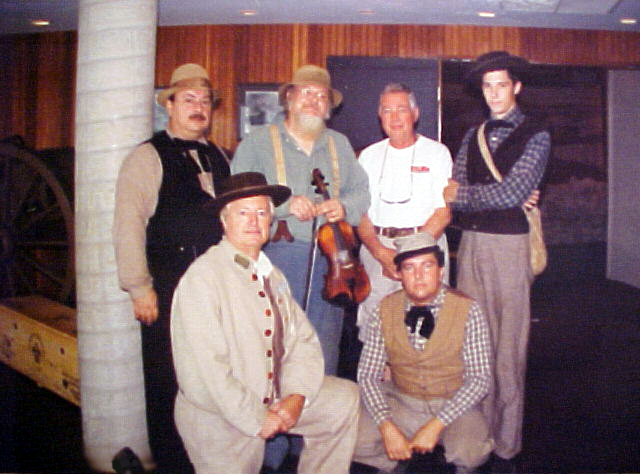 Band members at Fort Pillow, TN with noted Civil War author and historian Bud Robertson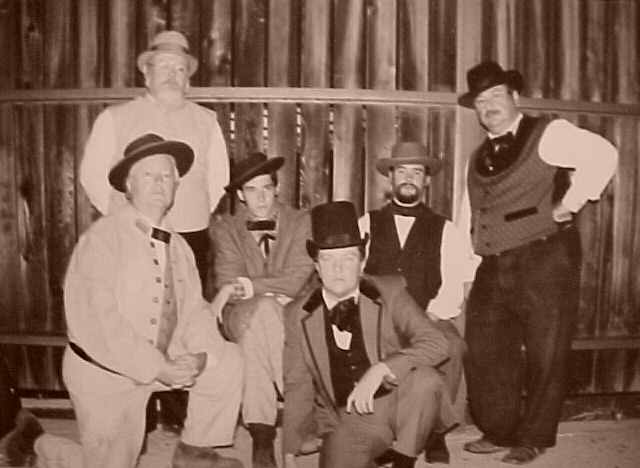 The boys somewhere in Alabama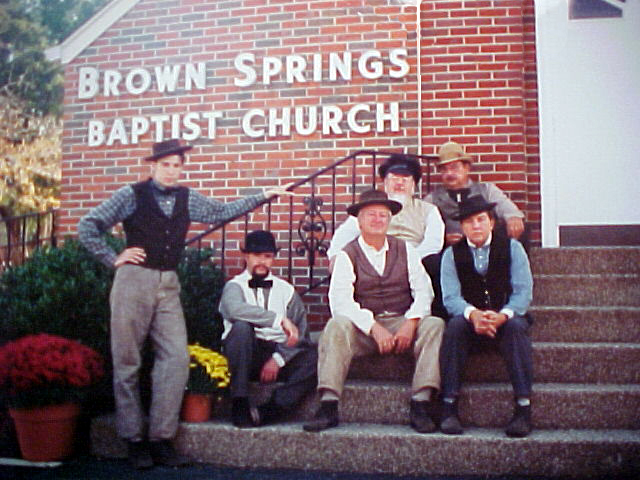 Music for church services in East TN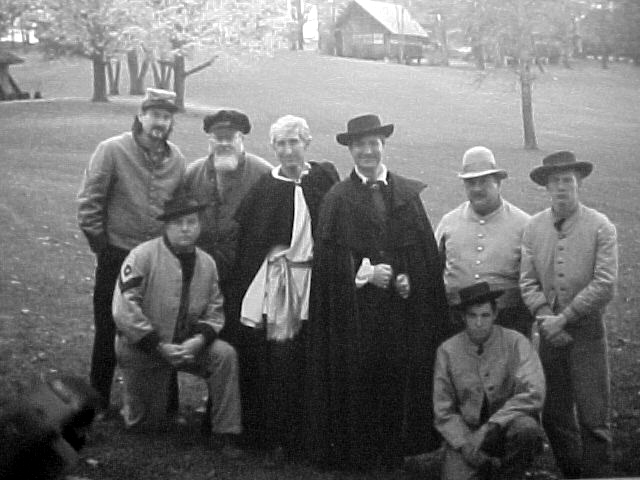 The band with John Wilkes Booth (and brother) in Indiana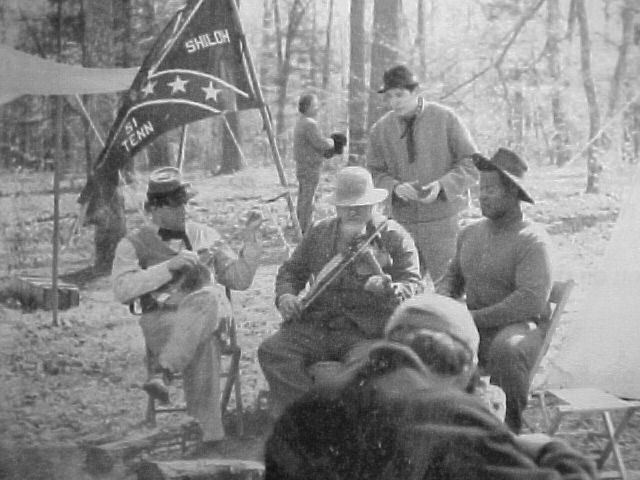 Band members during the filming of "Black Confederates" Video at Shiloh, NMP, TN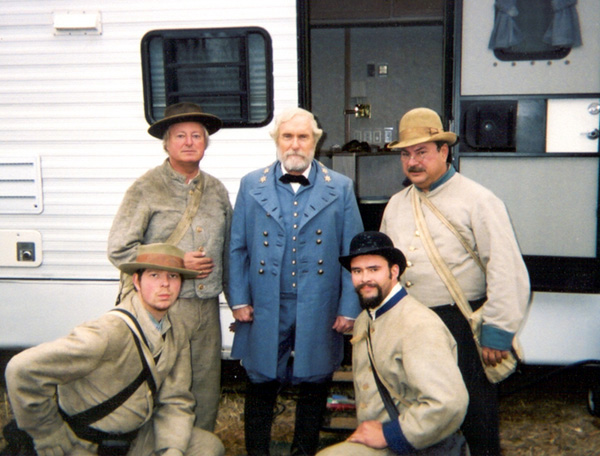 Band members on the set of "Gods and Generals" with General Robert E. Lee (Robert Duvall)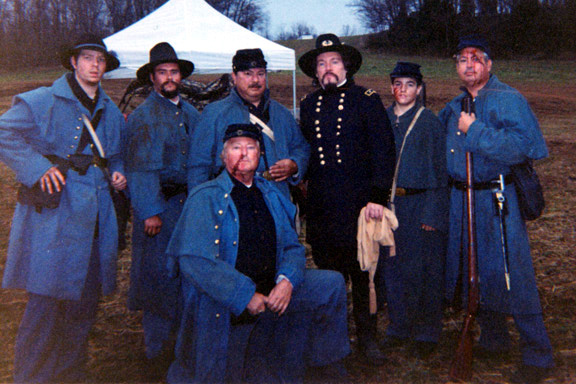 Band members and other soldiers on the set of "God's and Generals"
with General Hancock (Brian Mallon). Hope that "blood" isn't real!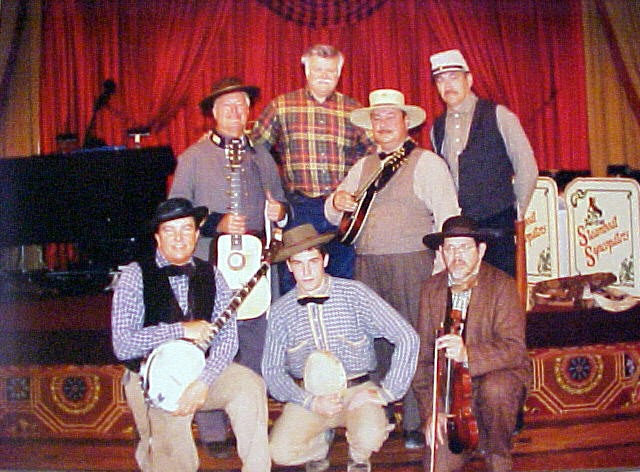 The band with Civil War author William "Jack" Davis on board the Mississippi Queen Riverboat



Home | Albums | Band Repertoire | Band Members | Schedule | Top Ten Reasons | Related links