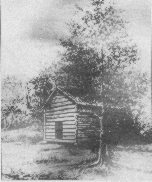 Shiloh Log Church Project

The Sons Of Confederate Veterans,Battle of Shiloh #1454, has been given the permission and privilege of rebuilding an authentic replica of the Shiloh Log Church as it stood before the battle of Shiloh in April of 1862.The significance of this "House of Peace" is acknowledged by all students of the Great War Between The States. It's uses by the Northern and Southern forces as a command post area and field hospital are all well known facts. It's destruction for bridge works,firewood,building materials and souvenirs of the battle is also part of recorded history.
The original structure was a one room log building approximately 25 by 30 feet,built about 1851 by the Methodist Episcopal Church South. The rebuilt structure will be located near the site of the original building by present Shiloh Methodist Church. The property is within the Shiloh National Military Park but owned by the church.



The Sons of Confederate Veterans, battle of Shiloh Camp #1454 is asking you to join us and other SCV camps,United Daughters of the Confederacy,Shiloh National Military Park,friends and various other groups and organizations that are actively helping us as we raise necessary funds for this project.All money donated towards this effort will be used to create a "Log Church Fund" for perpetual upkeep of the building.

Once built ,the Shiloh Log Church will be owned by Shiloh Methodist Churh. Day to day uses and operations of the building will be controlled by a committee of all the concerned entities.

Such Uses Will Include But Are Not Limited to:
Special Worhip Services
Memorial Services
Weddings
Funerals
Scout Promotions
Other Historical or Education Functions

Church Project Committee Members
Larry DeBerry
Jeff Tull
Ronnie Fullwood
Howard Johnson

Please send your contributions to:
Shiloh Log Church Project
Sons Of Confederate Veterans
PO Box 95
Shiloh Tn 38376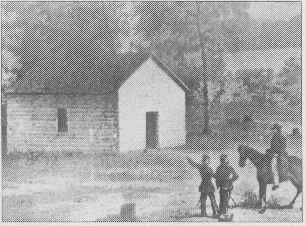 For Pic of Project Progress
Click Here