Annual Events
Battle
of Murfreesboro Memorial Service-
Evergreen Cemetery
Days on the Farm – 
Historic Sam Davis Home and Plantation
Heritage Days – 
Historic Sam Davis Home and Plantation
Sam Davis Home – Ghost Tours – 
Historic Sam Davis Home and Plantation
Turkey Shoot
Sam Davis: A Hero Remembered – 
Historic Sam Davis Home
Murfreesboro Christmas Parade
Christmas Party
Other activities
Sam Davis Home cleanup
 Harvest Days – Cannonsburg
City Cemetery Marker dedication –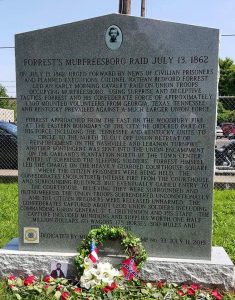 Pioneer Days, Cannonsburgh Pioneer Village
It was a Christmas of Remembrance – Sam Davis Home
Secession Ball 
1862 Confederate Ball & Living History Event
Haunted Hay Rides- 
Historic Sam Davis Home and Plantation
 Annual N.B. Forrest Homecoming & Southern Heritage Festival
Captain William Sadler of the 8th Tennessee headstone dedication –
Evergreen Cemetery
William Dyer marker dedication.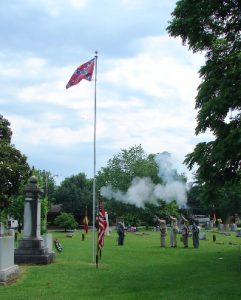 Courthouse Marker Dedication – Apr 2011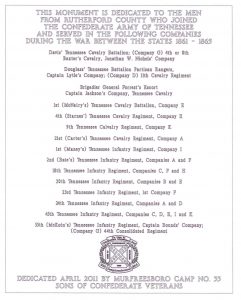 Murfreesboro SCV Camp #33  won the 2010 Sam Davis award for Tennessee Division Camp of the year.
Governor's Civil War Conference 2009
Memorial for James Clayton, Nov. 15th, 2009
Southern Heritage Poker Run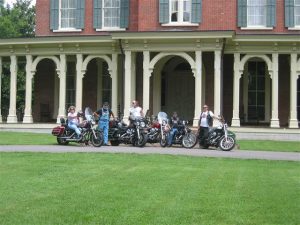 Forrest's Raid Re-enactment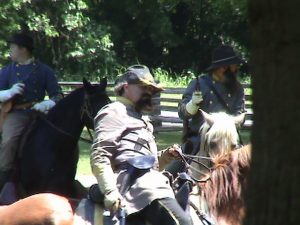 2003 – Rutherford  County Bicentennial -The 200th anniversary of Rutherford County was an excellent event, we had lots of visitors to our area of the Courthouse Square. We gave out SCV tokens, SCV Confederate money, membership brochures and our new Camp #33 brochures. 26 names were taken from prospective members.
The following camp # 33 members were there to help:  Joe Lineberger, Jim Speakman, Terry Dixon, Chris Long, Scot Richards, James Ashford, Randy Smotherman, Jason Richardson, Wayne Wilson and James Patterson. Several other members stopped by.
Thanks to Ed Butler of the Dillard-Judd Camp and Mike  Wilson from the Champ Ferguson Camp for bringing their cannon and setting up a table, and helping spread the word. Also, DR Bradley spoke several times during the day and had his books for sale. The ladies of the UDC were inside the courthouse with relics, some original reunion flags and other items.
The front page of the "Daily News Journal," Murfreesboro's paper, had a picture of our Confederate re-enactors with the Confederate flag in the background and the headline "200 years…and counting! Residents  celebrate county's past" We also had pictures in the Community Album, one of Dr. Bradley in front of the "Forrest's Murfreesboro Raid" marker and one of Compatriot Jim Speakman setting up his tent.
The Ohio Colored Troops marched up to the courthouse from Bradley Academy and we all shook hand and posed for many pictures, I guess everyone thought that we would have a battle of some sorts. They expressed a desire to march in the Christmas parade with us and we agreed that it would benefit both of us.
A great day of publicity for the SCV.
Clean up of McCulloch-Overall Cemetery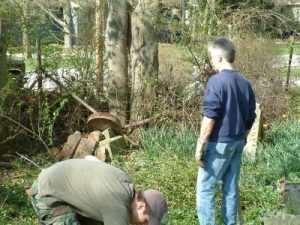 Ransom Cemetery Restoration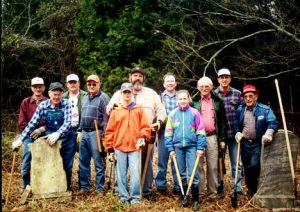 100th Anniversary of Confederate Monument Dedication